Aqua Dental Spa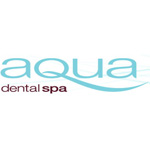 Aqua Dental Spa
020 7935 5332
25 Manchester Square London, W1U 3PY
Overall Rating 4.7 out of 5
from 2 reviews
Review
This was the best dental experience i ever had, after years of being scared of dentists Aqua dental spa put my nerves at ease and help to alleviate all my concerns about having my teeth straightened.
Overall Rating 4.7 out of 5
from 2 reviews
About Aqua Dental Spa
Aqua Dental Spa - dentists London w1
It comes as no surprise when you discover Aqua Dental Spa, based in the centre of London, has won several awards for their great dental service. The Dental Spa was a finalist in the Dentist of the Year Probe awards 2009 and is ranked in the top 10 of London dentists by the London Evening Standard. With a patient centred service and a real desire to provide top quality treatment at affordable prices you can be rest assured that you are in safe hands. When looking for a cosmetic dentist in West London Aqua Dental Spa should be at the top of your list.
The Dental Spa in London W1
The Dental Spa is recognised as one of the top dentists when it comes to the treatment of nervous patients. This is due to the caring and attentive treatment guaranteed each visit. For any cosmetic dental needs the Dental Spa is sure to give you the smile you desire. There is also a range of general dentistry treatment available, as the dental team know it is not only the look of your teeth that is important, but also the hygiene of your teeth.
With patient interest always taking centre stage the Dental Spa is able to provide a unique environment in which every patient is made to feel in control of their treatment and relaxed, whatever their previous worries may have been. The team includes Dr Anoop Maini, the Aqua Dental Spa clinical director, recognised as one of the leading cosmetic dentists in London W1. With professionals such as Neera Maini also on board, you are certain to be given the best treatment possible.
From your initial phone call to your time in the waiting room, the Dental Spa team will make sure you are comfortable. The team is comprised of certified professionals who know how important it is to deliver modern and advanced dental treatment, and who also understand how each patient needs to be relaxed in what can be a daunting environment. There are a range of luxuries you can enjoy while waiting for your treatment, including drinks, music players, neck pillows and scented face towels, all of which will have you looking forward to your next appointment.
Treatment
Aqua Dental Spa will be able to take care of your cosmetic and general dentistry needs.
General dentistry: The hygiene of your teeth is just as important as the way they look. The dental team will make sure your teeth stand the test of time.
Teeth straightening: If your teeth are crooked then the Dental spa can help you. They offer Invisalign invisible braces, 6 Month Smiles, the Inman Aligner and Damon braces.
Teeth whitening: The Dental Spa has the latest teeth whitening treatment, including the Zoom teeth whitening system, which can give you a brighter smile in little more than an hour.
Porcelain dental veneers: Likened to false fingernails this is a treatment that can make a real difference to your smile. The Dental Spa offers the latest technology to give you the smile makeover you desire.
Nervous patients: If you suffer from dental phobia then look no further. The Dental Spa creates an environment in which you can feel at home. There is also the option of sedation if you are particularly anxious.
If you are looking for a cosmetic dentist in London w1 or a general dentist in West London then Aqua Dental Spa is worth a visit with a Free consultation for all cosmetic treatments it really is a no brainer.
Getting in touch
Aqua Dental Spa offers free consultations and can be contacted by phone or through their website.
Write A Review For Aqua Dental Spa
Ratings & Reviews for Aqua Dental Spa
Go back to
Cosmetic Dentistry Clinics in London