The Dental Suite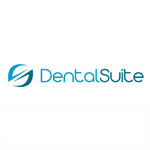 The Dental Suite
01509 23 11 44
The Dental Suite, 27 Park Road, Loughborough, LE11 2ED
Overall Rating 5 out of 5
from 1 review
Review
I had teeth whitening treatment at the dental suite in Leicester city center during my lunch break and the results are amazing. I did feel a little pain, it was as if my teeth were super sensitive, which i was told about but this was gone within a couple of hours. Go to these if you want teeth whitening
Overall Rating 5 out of 5
from 1 review
About The Dental Suite
The Dental Suite Leicester
The Dental Suite attracts patients all over the country and from aboard with its "personal touch" and patient care. For 20 years since its establishment the Dental Suite has endeavoured for clinical excellence and great customer relations. It is the only practice where both Leicester dentists have won the Best Young Dentist Award. With 2 branches one in Leicester City Centre and the other in Loughborough, they excel at providing cosmetic dentistry, implant dentistry and high quality orthodontics to the people of leicestershire.
The Dental Suite Practice
The Dental Suite is committed to the care of its patients through personal attention. The hospitality of the practice goes far beyond polite greetings and a calm tone, stretching to genuine interest and personal consideration for each patient. The practice prides itself on the quality and unique care it takes of patients.
The practice believes that, as well as advanced dental technology, modern technology can help relax and make patients feel more comfortable in the Dental Suite. DVD goggles, CD players and flat screen TVs are all available to the patients during their visit.
The Dental Suite is also manned by 6 friendly staff members. All staff members deliver full quality services aimed to provide the easiest experience for patients as well as ensuring long-lasting, effective results to fit the patient's needs.
After going through such lengths to provide unique patient comfort and security the Dental Suite has become internationally and nationally famous for treating patients with dental phobias through the renowned Dental Suite Nervous Patients Programme. All procedures are full explaining – including after care – at consultations and all queries are answered fully by the experienced team members.
Treatment
General Dentistry: The Dental Suite provides quality care for the entire family, treating patients of all ages in an atmosphere to put everyone at ease. The practice also focuses on Oral Health Education making sure that patients known how to look after their oral hygiene. Fissure sealants are also a procedure open for children which help prevent tooth decay on molars.
Cosmetic Dentistry in Leicester : A range of cosmetic dentistry is available, including bridges, implants, crowns, veneers, replacement fillings and tooth whitening in Leicester to achieve a flawless smile.
Braces: Damon braces are an alternative to traditional braces offered by the Dental Suite. They include a shorter treatment time, less adjustment appointments and minimum discomfort. The practice also has invisalign braces available for a subtle fix to crooked teeth.
Facial Rejuvenation: Facial rejuvenation involves injecting a solution to prevent wrinkles by blocking muscle contractions to define a smile. The Dental Suite, with surgeons who have a thorough knowledge of the facial structure, offer a painless facial rejuvenation treatment for frown lines, eyebrows, crow's feet and horizontal forehead lines.
Root Canal: The Dental Suite can also perform root canal treatment which consists of the removal of infected nerves, bacteria or any other cause affecting the blood supply of a tooth. The practice uses local anaesthetic to minimise discomfort during the procedure and give accomplished, painless results.
Getting in Touch
The Dental Suite offers free initial consultations for all procedures and treatments. The practice can be contacted by phone or directly from their website.
The Dental Suite,
27 Park Road,
Loughborough,
LE11 2ED
Tel: 01509 231144
Website: http://www.dental-suite.co.uk
The Dental Suite,
67 Melton Road,
West Bridgford,
Nottingham,
NG2 6EN
Tel: 0115 981 4400
Website: http://www.nottinghamsmiles.co.uk
The Dental Suite,
3 Rutland Street,
Leicester,
LE1 1RB
Tel: 0116 255 4373
Website: http://www.dental-suite.co.uk
Write A Review For The Dental Suite
Ratings & Reviews for The Dental Suite
Go back to
Cosmetic Dentistry Clinics in Loughborough