Coventry Centre for Advanced Dentistry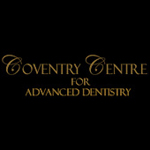 Coventry Centre for Advanced Dentistry
0247 645 4350
106 Marlborough Road, Coventry, CV2 4ER
About Coventry Centre for Advanced Dentistry
Coventry Centre for Advanced Dentistry
For those who thought dentistry and a friendly environment could never go hand in hand, Coventry Centre for Advanced Dentistry is the answer. Situated in the hub of Coventry, the practice utilises state of the art equipment and procedures in order to give patients the smile they have always desired. What's more, the practice houses dentists who have honed their skills around the world, including the likes of Dr Jag Shergill, who have now come to the people of Coventry to offer cosmetic treatment that is of a high standard, delivered by experienced practitioners and catered specifically for you, the patient.
Cosmetic dental treatment in Coventry
Beautiful smiles don't just happen; they require expert dental treatment and an understanding that what may be beautiful to one person may not be so for somebody else. This is why the Coventry Centre for Advanced Dentistry team will always make sure that you are in control of your treatment. After all, it is you who is paying and you are therefore entitled to treatment of the highest calibre. Being immersed into a friendly and homely environment is just another advantage of being a patient at the practice, making it possible to receive first-class dentistry and in a welcoming setting.
Chief dentist at the practice is Dr Jag Shergill, whose experience and proficiency is highlighted by the fact that he tutors other dentists in Coventry on how to further hone their skills. Dr Shergill himself has trained with some of the top dentists in the world, including orthodontic specialist Dr Derek Mahoney and with the prestigious Hornbrook group in the USA. Dr Shergill has also travelled to places including France and Portugal to perfect his skills. Dental Phobia certified, even the most anxious of patients can be put at ease when receiving treatment from such an experienced practitioner.
Thanks to the practice housing such experienced dentists, the clinic is able to offer cosmetic treatment including Invisalign, Damon Braces and many other teeth straightening systems, as well as same day veneers and crowns, made possible thanks to the practice being one of only a few clinics in the area to house the Cerec ceramic studio. If you are based in Coventry or surroundings areas and are looking for cosmetic dentistry delivered by practitioners of the highest standard and in a homely environment, then Coventry Centre for Advanced Dentistry is for you.
Treatments at Coventry Centre for Advanced Dentistry
The Coventry Centre for Advanced Dentistry offers a range of dental cosmetic treatments.
Dental implants in Coventry – An increasingly popular option for missing teeth, dental implants when performed by a dentist with an MSc in Implantology, such as Dr Shergill, guarantee advanced results.
High speed braces – Having trained under the guidance of one of the world's foremost orthodontic experts in Dr Derek Mahoney, Dr Shergill is more than capable of helping you achieve better looking teeth. You can choose from Invisalign in Coventry, Lingual braces and even the revolutionary Inman Aligner system. The coventry centre for Advanced dentistry is strongly linked with the Coventry Braces Clinic which is a dedicated service offered by Dr Shergill and his team for those patients looking for cosmetic orthodontic treatment, such as Invisalign, 6 Month smiles, Damon Braces and the Inman Aligner in the Coventry area and throughout the West Midlands.
Smile Makeovers – One of Dr Shergill's key interests is Smile Makeovers, in which he is able to produce life-changing results for patients, courtesy of treatments including teeth whitening, dental crowns and porcelain veneers.
CEREC – The practice is one of few clinics in the Midlands to own CEREC 3D technology, which is able to restore damaged teeth in one day, with no need for a second appointment.
Write A Review For Coventry Centre for Advanced Dentistry
Ratings & Reviews for Coventry Centre for Advanced Dentistry
Sorry but Coventry Centre for Advanced Dentistry has no comments yet, please use the form above and be the first to leave a review.
Go back to
Cosmetic Dentistry Clinics in Coventry