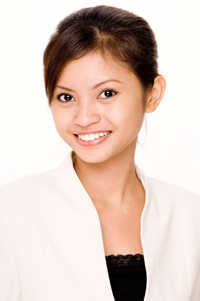 The U.S. Bureau of Labor Statistics has cited that one of the fastest growing professions in America is dental hygiene, and employment in this sector is expected to continue expanding.
Statistics show that the number of people employed as a dental hygienist is expected to rise by 36% over the next seven years, thanks to populace expansion and an increased emphasis on preventative rather than reactive dental care.
Understandably, it is considered a very stable profession and is even well paid, with salaries between $55,000 and $79,000 depending on location and experience.
The number of available jobs and the good money available means there is strong competition for places on training courses. The dental hygiene degree offered by Gainesville State College and Lanier Technical College accepts only 15 out of each 50 applicants.
"You have to be personable in this job and have good communication skills because you're dealing directly with patients," said Andrew Thomas, dental hygienist advisor at Gainesville State College. "We're looking for people with a professional mindset who know this is the field they want and can present themselves in a positive way."
The course itself consists of a mix of classroom-based science and workplace experience. Courses include nutrition, radiology, anatomy of the mouth and teeth, dental materials and oral pathology.
"Most of the academic course work is completed in the first year. The second-year students are practicing their clinical skills by working on patients in the community," Thomas said. Graduates of the course have still not finished their hard work, however, needing to sit the national board exam in order to develop into registered dental hygienists.
Tina Crawford has been a dental hygienist since 1992 and finds her chosen profession highly rewarding.
"I love what I do," Crawford said. "When I first started, I was a little frightened. When you're in school there's always an instructor or a fellow student to answer questions or help you out. But as time went on, I built up my skills and the job just got better and better."