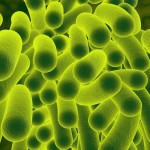 Health chiefs and campaigners have stepped up efforts to raise awareness of sepsis, a disease that kills more than 44,000 people in the UK every year. Despite the fact that sepsis takes more lives than bowel, prostate and breast cancer combined, very few people are aware of the signs and symptoms.
Sepsis is triggered by infections, and it can advance incredibly quickly. Patrick Kane was nearly killed by the disease when he was just 9 months old. He became floppy and unresponsive, and doctors pulled him back from the brink several times. Initially, the GP said he needed Calpol, and the true extent of Patrick's illness didn't become apparent until he was on his way to hospital, and his body started to show the signs of multiple organ failure. Despite the severity and incidence of sepsis, explains Patrick, very few people know about it. The reality is that if you don't know somebody who had sepsis, you probably aren't aware of the causes or symptoms. Although Patrick survived, he spent more than 3 months in hospital, and he lost the lower part of his right leg and his left arm.
Sepsis is so severe because it affects the body's immune system. When you have sepsis, the immune system starts to attack and destroy healthy tissue.
The UK Sepsis Trust is trying to make more people aware of the signs of sepsis, so that patients can seek immediate attention if they do experience such symptoms. Examples include slurred speech, a mottled rash, breathlessness, failing to pass urine for a long period of time, muscular aches and pains and shivering. In young children, additional symptoms include coldness to touch, pale or flushed skin, lethargy, rapid breathing and convulsions.