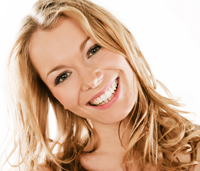 Recent figures have predicted that the cosmetic surgery industry in Australia could be boosted by over twenty-two percent growth over the next year. Research findings from the beginning of December 2010, released recently by IBISWorld, predict that nearly six billion dollars could be spend on cosmetic surgeries, fitness and health and beauty. This would equate to a combined growth of 30 percent from 2009/10.
The lowest boom forecasted is for the fitness industry; coming in at a growth of around 0.7 percent, and many experts believe that this is due to the increased popularity in cosmetic surgery treatments. Robert Bryant of IBISWorld stated; '…cosmetic treatments are being driven by the convenience of "lunch hour" treatments which require little or no down time, and since many treatments are not permanent, such as Botox and fillers, more and more women and willing to give them a go.'
This opinion was echoed by Dr Gavin Chan, a doctor at The Victorian Cosmetic Institute based in Melbourne Australia where a number of non-surgical treatments are provided. Chan stated; 'The Institutes growth has been driven by patients demand to attain a more youthful look without dramatically altering their appearance through surgery.' He also noted that the majority of patients were women seeking treatments such as botox and dermal fillers.
However, Dr Chan added that male patients have now reached the 10 percent mark and that the need for these treatments was universal; 'Crazy over-the-top is out and subtle is in. People are recognizing that and are seeking procedures that are more natural.'