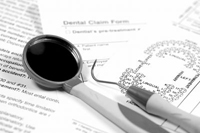 In the aftermath of the death of a woman who passed away after being refused an abortion, the Irish government is being urged to take another look at the law.
A report was compiled after a 31 year old woman was admitted to hospital suffering from severe back pain and nausea. She was 17 weeks pregnant, but doctors soon realised that she had had a miscarriage.
However, under Irish law enshrined in the constitution it was illegal to carry out an abortion because doctors heard a faint foetal heartbeat. The woman was refused the operation which resulted in her death from septicaemia.
Although abortion is illegal in Eire in this lady's case the procedure could have been carried out. An enquiry is underway as to why doctors refused to carry this out. The foetal heartbeat was not necessarily the deciding factor.
The panel of experts created to investigate changes in the law have recommended any reforms should be brought into line with those in Europe. If the European regulations had been in force now, this would have allowed the above-mentioned lady and others who find themselves in similar situations to receive proper treatment. The panel is now urging that European human rights standards are accepted as the norm.
The Irish government has been accused of dragging its heels.
The Prime Minister, Enda Kenny, has denied this and told reporters that the issue would not be hanging on interminably and would be dealt with as quickly as possible when it was practical to do so.