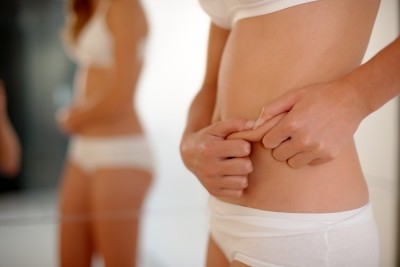 Well, it seems a growing number of people think there is since the number of women opting for weight loss surgery as a cure is growing in the USA.
The reasoning behind this is a known fact that overweight women generally struggle to get pregnant, so it stands to reason that if a woman wants to conceive successfully, she must shed the pounds.
Whether this is reality is perhaps stretching it a bit, but for many obese women it is their final chance to have a baby. Or so they believe.
Speaking with reporters, one woman from New Jersey said: "Doctors told me if I want to have kids one day, I have to lose weight."
She added: "If I hadn't lost the weight, I never would have had kids."
According to one surgeon working in Manhattan as many as 15% of women are deciding to have weight loss surgery in an attempt to reduce the chance of infertility. He also said that women are unconcerned about possible problems and health risks associated with having bariatric surgery.
However, many other doctors are rather disturbed at this increasing trend. They don't recommend having bariatric surgery just to increase chances of getting pregnant. Instead, they suggest that it is much better to go on a proper healthy diet and take regular exercise.
One doctor who expressed concerned, Dr. Avner Herschlag, who is the medical director of the Centre for Human Reproduction said: "Surgery is a last resort. It should be offered to patients that can't reduce their weight significantly other ways."
However it does appear that many women are using surgery as a first resort instead.
It's said that when the US catches a cold, the UK and Europe sneezes. How long it will be before this phenomenon catches on in Britain is anyone's guess, but it is likely to arrive here. It will also be interesting to see how many couples opt for weight loss surgery; especially with NHS cut backs which are likely to affect what some believe are not major medical conditions but life choices.