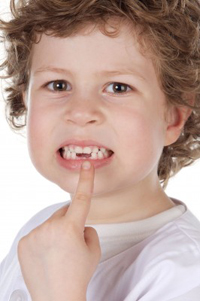 A new scheme has been launched in the USA that aims to try and improve the oral health of children.
Project Engage is a collaborative approach by Temple University in Pennsylvania, with two of the state's leading health organisations – UnitedHealthcare and United Health Foundation.
The project will work with children under 6 and their families who are using the Pennsylvania's Medicaid system. Initially it will offer help and advice, and if necessary surgery in the Philadelphia area, but it is hoped to expand into many other areas of the US state.
Amid Ismail, dean of the Kornberg School of Dentistry told reporters that Temple University is excited to work with UnitedHealthcare and United Health Foundation to address the challenges and issues related to the oral health care of children in the state.
He added that by creating this oral health registry and the associated intervention programs, they are creating an innovative model that will improve the health and well-being of thousands of children and their families.
The USA has a tremendous shortage of dental health professionals, something that is recognised by the authorities as well as central government.
Oral health is still something being pushed by a variety of schemes and programmes organised and operated by dentists themselves.
Some well-known programmes offer one or a couple of day's treatment, while others, like Project Engage, try to work with vulnerable groups, including families.
Ismail says that the neighbourhoods served by Project Engage have the highest cost-of-care for children's dental care in Pennsylvania, in part because the parents of these children tend to seek dental care only when it's an emergency and then seek that care at a hospital, which can be expensive.