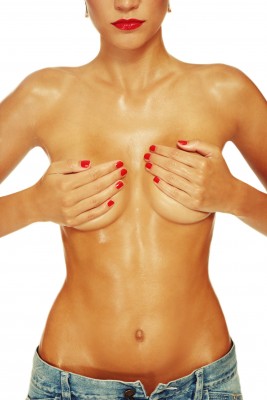 Breast enlargement and reduction treatment has been popular for many years now. It is unclear whether this fact has changed since the PIP breast implant scandal that took place a few years ago.
Interestingly however, in the USA, according to The American Society for Aesthetic Plastic Surgery (ASAPS), while breast implants are still popular, breast lift surgery is growing faster.
In fact, the ASAPS say that the number of breast lift operations was double that of breast implants in 2013.
What is driving this?
It seems to be women who have had children and are looking for a makeover.
Dubbed by one leading US cosmetic surgeon as the 'mummy makeover', Dr. Michael Beckenstein believes that breast lift surgery is so popular due to the realisation by many mothers that they can return to the body shape they had prior to giving birth. He added that many women who had children in their 20s and 30s still feel young and want to regain the aesthetics of their youth. Cosmetic surgery can help, he says.
Although the ASAPS doesn't recognise the 'mummy makeover' as a category, surgeons such as Dr. Beckenstein believe that it shouldn't be ignored.Interestingly, he also feels that if women in this category are going to get work done it is advisable to get all the desired procedures carried out at the same time.
Cosmetic surgery has developed significantly from when it was originally used to repair damaged tissue. Today, beauty and health improvements are both benefactors to the growth in cosmetic surgical procedures.