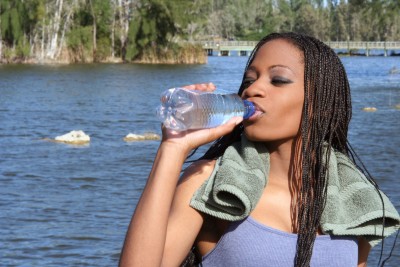 The Race Across America (RAAM) is one of the most gruelling and endurance building races anyone can take part in. It has been going for 30 years and attracts cyclists from all over the world who want to come and take part. With 3,000 miles to travel on a bike, crossing 12 states and climbing 170,000ft, the race from California to Maryland is not for the faint hearted.
Shusanah Pillinger, or "Shu" as she is more commonly known, is currently competing in this race and aims to be the first British female to complete it. Having to travel between 250 and 350 miles a day in order to stay within the allowed time of 12 days 21 hours, Shu is currently preforming well.
Shu was originally into running after accompanying a friend in the sprint distance of the London Triathlon. After applying to be in the London Marathon six times, she was finally accepted in 2012, although her attention had turned to cycling. After competing in a series of triathlons, Shu became the GB National Ladies Ultratriathlon Champion and in 2012 she entered the Ride24 and came third overall and first among the females. This was the qualification race for RAAM.
Matt Furber from Human Performance Lab has accompanied Shu in order to monitor her performance as she takes part in the race. Currently, Shu is ahead of schedule and is set to finish the race before Monday, which would be her 12th day. Matt said:
"We are 8 days in, Shu started at 70kg and to date has lost 1.7kg. I have adapted the nutrition strategy as the race has progressed. We started off with 90 g CHO per hour while riding, and every 6 hours a solid food meal, however in the heat she was struggling to get that amount of carbohydrate in on the bike. We are now at approximately 70 g CHO per hour and she is eating bigger meals off the bike."
Nutrition and Hydration are important factors while taking part in the RAAM. Matt Furber has altered Shu's diet as the race has progressed, by taking the fruit that was making her bloated and acidic out of her diet and replacing them with vegetables, to help settle her stomach. Reminding Shu to keep drinking and following the nutrition plan to a tee, the support crew and Mark have helped Shu stay well hydrated, which is vital in the searing heat of America and the physical endurance that the RAAM needs.
The research that has been carried out from monitoring Shu has proved useful with the help of the core temp monitoring device. Through the middle of the day, Shu's body temperature can be seen to be rising towards 39 degrees which means the team have to stop her for a cool down. Matt said:
"Interestingly, Shu's core temperature only fluctuates by about 0.5 degrees – a similar core temp was observed at altitude."
With 950 miles to go, the team and Matt are confident that Shu can complete the race in good time. Her stamina and determination will see her, hopefully, be the first British female to complete the Race Across America.