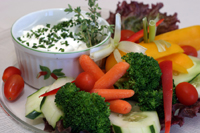 A new government campaign has warned that unhealthy middle-aged people need to make lifestyle improvements if they want to be healthy during retirement.
The One You campaign, run by Public Health England, is encouraging people aged over 40 to give up smoking, drink less, exercise more and eat better. This is the UK's first campaign to target this specific age group.
At present, more than two fifths of people aged between 45 and 64 are living with a disability or illness in England and 40 percent of deaths are connected to lifestyle factors. The NHS spends £11 billion every year treating lifestyle-related illnesses. The campaign is a warning to middle-aged citizens that they could face a retirement ruined by ill health, or even early death.
Although overall life expectancy has risen in recent decades, there has been little change in the number of years spent in good health. However, research has suggested that living a healthy lifestyle in middle age can double a person's chances of being healthy at the age of 70.
In a campaign to inspire the public to make positive changes, Public Health England is launching an online lifestyle checker under the brand One You. This checker asks a series of questions about the individual's lifestyle and provides a rating out of 10. It then offers advice about where help can be found and what can be done to change lifestyles for the better.
Public Health England have also joined forces with Slimming World (which is now providing discounted access to its weight loss schemes), Asda (which is going to be providing free blood pressure checks) and the BBC's Get Inspired brand. The campaign is to be promoted on TV, online and through a national high street poster campaign.
Professor Sir Muir Gray, adviser for Public Health England, said that the purpose of One You is to help each individual spot the risks and pressures they face in daily life and the stress that results. The campaign then aims to support people with personalised advice and tools.
Chief medical officer in England, Professor Dame Sally Davies has encouraged people to use One You as an opportunity to take action. She said the public have the power to re-shape future of their health by making small, simple changes in the present.