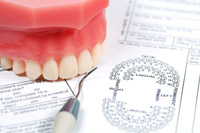 A dental management company founded in Texas was recently included in the Inc Magazine's top listed businesses. It is apparently one of the fastest growing businesses in 2012.
Productive Dentistry Academy is also one of the USA's foremost providers of dental marketing and dental consulting services; the last 3 years has seen a 73% growth in revenue. This is quite remarkable considering the company only started in 2005.
Speaking with reporters, Dr. Bruce B. Baird, CEO and founder of Productive Dentistry Academy said: "Our rapid growth is a result of innovation and risk taking. We've been willing to take on new challenges and grow our collective corporate intelligence. Starting as a seminar event, we've developed into a 360-degree business solution partner for our doctors."
Inc. Magazine is a little different from other magazines of its type such as Forbes and Fortune. Inc. analyses the independent sector of businesses rather than the large corporations. In short, small and medium sized businesses (SMEs).
Dr. Baird added: "I'm proud of our team. They've worked hard to listen to our customers and respond to a changing business environment. Our business is very relationship-oriented, and making the Inc. list is acknowledgement that we are on the right path."
His partner, Vicki McManus the company's COO concurred, adding: "PDA supports dentists in three critical areas: business analytics, marketing, and team building. Our ability to help small-business owners in the health-care field is based on our 30-year history in the field."
Unlike Britain, dentists in the US are completely self employed and are therefore in total control regarding how they run their businesses. This contrasts to Britain where most dental surgeries are either wholly NHS or partly NHS (children) and partly private. While dentists in the UK still have to manage their own finances in the same way GPs do, they are not often divorced from the NHS.
As such, companies like Productive Dentist Academy would have limited use in Britain.
Whether that changes, only time will tell. PDA is looking to expand, but it is unlikely even with tremendous growth in the USA that it will expand into Britain