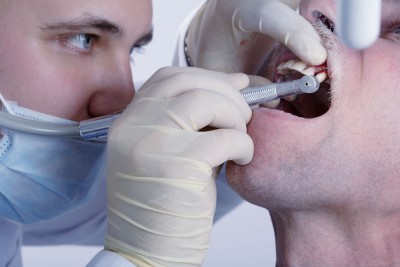 Leading dentists in Britain are calling for a new campaign to reduce fear of root canal therapy. Called the saving teeth Awareness Campaign its aim is to educate the British that there is nothing to fear from having root canal therapy (endodontics) in order to save teeth.
The main aims of the campaign are first, to recognise that a saving a tooth is preferable where possible; second, a root which is still OK provided it is treated by covering the tooth with a crown is better than having the tooth removed. It will last for many years, if not a lifetime. Third, a tooth left untreated is likely to result in bone loss on top.
The campaign is being led by two orthodontist experts – Trevor Lamb and Julian Webber. The latter told reporters: "While an extraction is sometimes inevitable, it should not be regarded as the easy option.
"It's true that it can be carried out quickly but afterwards, many patients will not want a gap in their mouth and will seek some form of replacement, whether it's an implant, bridge or denture and these take time. Keeping your natural teeth is often more economical in the long-term as well as being better for health."
One of the worries for many people who are put off having root canal therapy is fear of pain. However this is now groundless. With many new anaesthetic techniques on offer, the treatment can be painless.
Professor Tim Newton who is Professor of Dental Psychology said: "When you feel anxious, it's not easy to make choices. Fear of dental treatment remains a significant barrier to dental care for many people.
"People who are anxious will often avoid dental treatment, and when they do attend often make decisions which they might not make if they were less anxious – for example to have teeth extracted rather than have to attend for more appointments for treatment to restore their teeth."
Supporting the campaign, Nigel Carter, chief executive of the British Dental Health Foundation said: "The Foundation thoroughly supports the aims of the Saving Teeth Awareness Campaign in raising public awareness of the value of root canal therapy as one of the means available to today's modern dentist to help ensure all of the public achieve healthy teeth for life."