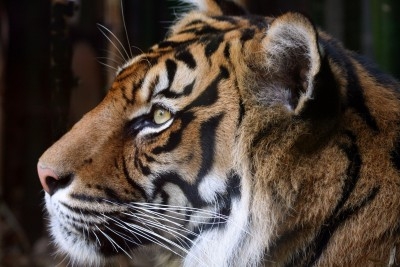 To most people it could possibly come as a surprise to learn that other animals (not just humans) can also suffer from oral health problems.
One such animal is Ranu, a nine-year-old tiger living in an Australian zoo. The poor animal was suffering from terrible tooth ache requiring a root canal operation.
As can imagined treating such a dangerous, wild cat would not be easy, but veterinary staff at the zoo managed to put Ranu to sleep before spending an hour treating the tiger.
Originally, the dentist in charge had thought Ranu would need a tooth extraction, but it was later discovered the tooth could be saved. As such they decided to perform a root canal operation instead.
Operations like this were rare at one time, but with advanced medical and dental techniques more and more wild animals from apes to polar bears are being successfully treated for dental health problems.
Speaking with local reporters Dr Gary Wilson who carried out the operation said that Ranu was blissfully unaware of his treatment. Staff members were also on hand to monitor his vital signs, and ensure everything went smoothly.
Ranu's handler also suggested later that the tiger would be eating a diet of soft food for some time while the tooth and gums returned to normal.