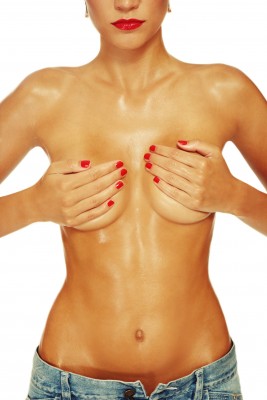 In 2010 the world's media reported how there had been high levels of rupture with breast implants manufactured by Poly Implant Prothèse (PIP). Many of the silicone breast implants produced by PIP were found to contain an unapproved and non-clinical grade silicone gel. Soon the founder of Pip, Jean Claude Mas, was convicted of aggravated fraud and it was discovered that 75% of the implants produced by PIP were made from unapproved silicone.
In December 2011, the French government recommended that all women who had been given PIP breast implants should have them removed, an announcement that spread panic around Europe as some women weren't certain whether their implants were manufactured by PIP or not.
Professor Sir Bruce Keogh, the NHS Medical Director, conducted a review of PIP implants to find out and publish the facts. He produced a report that concluded there was not a higher risk of breast cancer, or any other cancer, associated with PIP implants which went a little way in reassuring the thousands of women with PIP implants. Sir Bruce Keogh said that more testing was needed, however.
The Review of the Regulation of Cosmetic Interventions asked for information from patients, private healthcare providers, professionals, Royal Colleges and even members of the public. The information would be analysed and used to inform a series of new industry recommendations. British company MYA gave an insight into how standards could be improved by way of a 100 page report.
The MHRA published the results of its testing in January 2013. The results of their toxicology test results revealed that there were no traces of gentoxicity or cytotoxicity in the PIP implant filler.The Review of the Regulation of Cosmetic Interventions was published in April 2013 and included 40 recommendations. One of the recommendations which was pushed for by MYA in their report, was transparency of information. The plastic surgery sector should collect and publish data so that patients have access to all the facts before they decide to undergo plastic surgery. Other recommendations included outlying professional standards for surgeons to adhere to, as well as deciding upon minimum training requirements.
Two years on from the PIP scandal the British government is still challenged in implementing all the changes suggested in the Review. MYA and other large companies in the UK's cosmetic surgery sector have introduced a specialist register for surgeons and agreed to remove PIP implants for free.