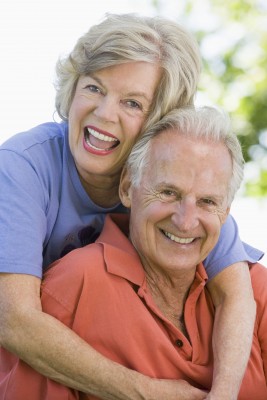 A retired couple from the Republic of Ireland has become one of the first to experience the benefits of a new corrective eye surgery in the country. The innovative new procedure is aimed at helping to restore vision for the elderly.
Marie Canning and her husband Tony, from Castlefin, admitted to owning a combined fifteen pairs of glasses between them before opting for the procedure. Tony and Marie were ineligible for laser eye surgery treatment, due to their age; however, they were given another option.
In October, the couple went to the University of Ulster based Cathedral Eye Clinic and had M-plus multifocal lenses fitted. Tony Canning described the results as 'unbelievable.'
Mr. Canning was quoted as saying: 'I started wearing glasses when I was forty, and my eyesight had deteriorated ever since. I can see everything clearly now and driving is a pleasure again. When I say it is life changing, it really is.'
Mrs. Canning also added: 'It is absolute freedom. All the little things you do every day have become so easy again. I can do simple things like reading the paper or threading a needle on my sewing machine. There's a lot less tension in our house these days. Neither of us is fumbling about the house anymore looking for glasses – and blaming the other for lifting them.'
The procedure, carried out by Prof Jonathan Moore, aims to restore 20/20 vision to all patients, no matter how old they are.
Mr. Canning continued: 'I had two sets of glasses, and I was forever lifting the wrong ones. I have to admit the operation has even improved my temper as I'm no longer frustrated looking for glasses around the house.'