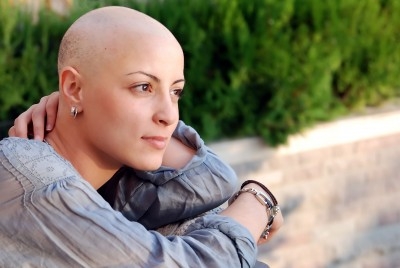 If there is one thing that humans love, particularly the female of the species is to dress their hair in as many different ways as possible. But what happens when you unfortunately lose your hair?
Well, for most people a wig or a hat is probably the expected solution. But in the case of one woman, Susan Gartner she decided to let her bald head become an artist's canvas. In other words, Susan allowed her friends to tattoo and paint whatever they wanted on her bare head.
It seems Ms Gartner lost her hair after chemotherapy treatment. She was diagnosed with uterine cancer and also had to undergo a hysterectomy operation.
But rather than get upset over the loss of her hair, she decided that it was an opportunity to cheer herself up, and have some fun. Susan told local reporters: "Losing your hair, basically overnight, is a very bizarre and outwardly public sign that something is wrong."
She added: "It makes some people shy away from me, afraid to approach me and ask what's going on. It makes people think that my situation is more dire than what it really is."
Moreover rather than shying away she announced her 'plight' on Facebook and via email, asking for anyone who saw her to give her a hug and support her.
Prior to asking her friends Susan got some advice from a local artist. She said: "I ran the idea past a local mosaic tile artist, Johanna Smith, who immediately jumped on board.
"I'm not only using the experience to get through the cancer treatments myself but to also make myself available to others who are going through this. The head art turns out to be an effective ice breaker … They're not coming over to talk about cancer, they're coming over to talk about art."
Susan however does not want the art on her head to become permanent. As such most of the paintings and drawings smudge off on her pillow at night.
However she is thoroughly enjoying the bizarre experience and hopes it will help others come to terms with their own loss of hair, and that it can be a positive thing rather than something negative.