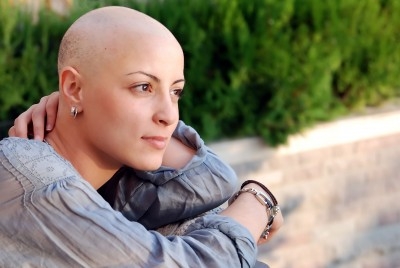 If there is one thing that human beings treasure it is their hair. So, it can often be devastating for people when they start losing it.
However, one American citizen, Mackenzie Baughn, who lost her own hair after chemotherapy, has found it can be a source of humour.
For instance, Mackenzie was speaking on the phone with her mother one day as she was organising what to take with her to the hospital.
Mackenzie had finished her chemotherapy, but her hair hadn't started growing back yet. However during the conversation, Mackenzie's mother asked her if she had packed her hair dryer.
What made it even funnier for Mackenzie was the fact that she was wearing a headscarf at the time to hide her bald head.
Mackenzie fell about laughing.
Another incident that amused Mackenzie was her husband offered to go bald with her. Her husband is 6 foot 7inches tall with very long hair down his back.
While she was flattered her husband would offer such a selfless act, and was very tempted to accept it, Mackenzie felt it would be a step too far.
Being diagnosed with cancer can be devastating for people, but handling related aspects such as hair loss with humour, can go a long way to keep a person grounded.
After chemotherapy treatment, hair will gradually grow back, but maintaining a sense of humour can, it seems, help put things into perspective.