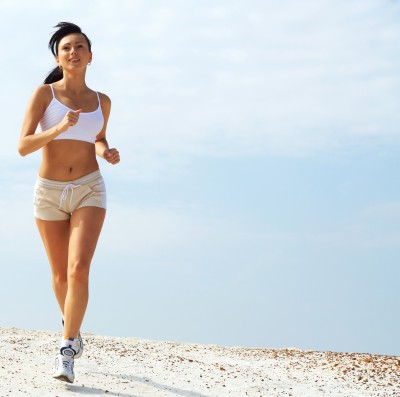 Kelly Osbourne may look fantastic after losing an amazing 50 pounds, but she is not yet converted to the dieting experience, admitting in a recent article in Shape magazine that weight loss "is not fun".
The daughter of rocker Ozzy Osbourne, Kelly first came to the public's attention in the reality TV show about her unorthodox home life, "The Osbournes", and has gone on to have a successful musical career and found work as a TV presenter.
Kelly also appeared on last year's "Dancing with the Stars", the US version of "Strictly Come Dancing" and it was the weight she lost during training and performing for the the show that encouraged her to continue dieting, exercising and losing the pounds even after she was voted off.
However, in the Shape magazine article she admits that getting to her current weight and staying there has not been an easy ride and that she has really not enjoyed having to stick to a diet.
"It's been a lot of hard work, it hasn't been easy. Most of it's not fun… and it's just one of those things where if you stick to it long enough, and you work hard for it, then it can happen," she said.
Kelly admits that she would like to be an inspiration for other women to lose weight, not only to look good but also for the health benefits involved.
"If it can happen for me, it can happen for you. No one ever thought that I would be in a bikini on a cover of a magazine. I never did," she added.