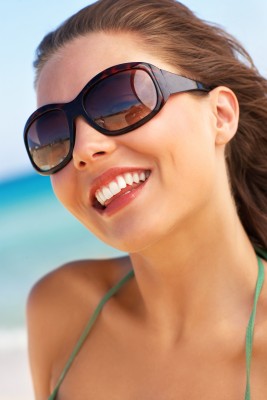 A woman who invented a device to help with an existing medical condition has seen a demand for it amongst fashionable circles as an alternative to facelifts.
Julie Levy from the Gold Coast of Queensland, Australia, had originally invented her "Lyfter" device for her personal use after suffering a stroke. She created the "Lyfter" to help raise the left side of her face, which had sagged after her stroke at the age of twenty-three, as she could not afford the costs of cosmetic surgery. However, her invention has caught on in the area and is now being sought as a quick-fix beauty product.
The "Lyfter," made from medical plastics and applied using plaster spray, pulls the sagging skin on the face behind the ear; providing a temporary facelift effect. Julie Levy spent one hundred thousand dollars producing her invention and now sells it for around $120. Mrs. Levy has admitted that her clients are secretive about their new cosmetic product and are unwilling to share their new secret with their friends.
Mrs Levy was quoted as saying; 'There are many women out there who cannot afford facelifts. Something like this gives them a chance. The age group that buys these are a very discreet bunch; they don't go showing them off. People can tell them they look absolutely fabulous and they can swear on their lives they haven't had plastic surgery and that's what they like because it's true.'