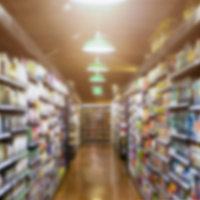 Teething gels that contain anaesthetic are set to be removed from supermarket shelves under new guidance from the Medicines and Healthcare products Regulatory Agency (MHRA).
Currently, supermarkets stock a wide range of teething gels, some of which contain anaesthetics, such as lidocaine. Under new guidelines introduced by the MHRA, these gels will only be available at pharmacies. The ruling will come into play in 2019.
The recommendations follow a review by the MHRA, which found that there was a "very small risk" of harm linked to using the products and limited evidence to support the fact they ease teething pain. Parents are encouraged to try teething rings and to massage their children's gums before using teething gels.
Dr Sarah Branch, from the MHRA, explained that the review shows a lack of evidence linked to benefits achieved by teething gels and suggested that parents try non-medicinal techniques and therapies before resorting to gels. The MHRA stated that parents should have access to up to date information about teething, and this latest report may encourage parents to try other treatment options before buying products that may not necessarily work. Dr Branch urged parents of children who are struggling to seek advice from a pharmacist.
Executive director of the Institute of Health Visiting, Dr Cheryll Adams, added that parents should talk to a health professional if they have concerns about teething. Teething is a natural part of the development process, but it can be distressing for babies and difficult for parents. Health professionals are available to offer advice and to provide information about techniques that can help to reduce swelling and ease pain. Teething rings tend to be very helpful and massaging the gums with clean fingers can also alleviate discomfort. If problems persist, the next step should be talk to a pharmacist about whether other products, for example, medicated gels, may be suitable.