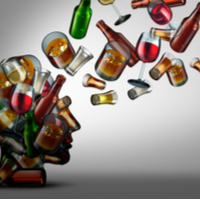 An investigation carried out by the BBC's Panorama programme has revealed that several alcohol manufacturers are not publishing new information guidelines on their product labels.
Researchers found that several brands are failing to provide information about the alcohol content of their products three years after new guidelines were introduced by health experts. Health experts recommended providing a label that encouraged adults to consume a maximum of 14 units of alcohol per week, but just 14 of the 100 products analysed by the team carried the updated warning.
In 2016, health advice related to alcohol consumption was reviewed, with the maximum weekly intake set at 14 units. This equated to a significant reduction, especially for men. The numbers fell from 21 units for women and 28 for men.
Although there is no mandatory regulation in place, which states that manufacturers have to provide specific information about the number of units contained in specific alcohol products, health experts were hoping that manufacturers would update health information. Now, in light of the research, health professionals and alcohol charities and campaign bodies have called for tougher measures.
Katharine Severi, from the Institute of Alcohol Studies, said that consumers should be made aware of the guidelines issued by medical officers, as providing information that is out of date could put people at risk.
Clare Hutton only realised that she was drinking too much when she was diagnosed with liver failure at the age of 39. Clare described herself as a typical mum, and she would have a glass of wine while making tea, after putting the kids to bed and then when watching TV. She had no idea that she was regularly exceeding the recommended daily intake, and believes that many people are in the same boat. Clare thinks that if boxes and bottles were clearly marked with up to date guidelines, people would take stock of how much they drink, and this could help to prevent excessive consumption and related health complications.