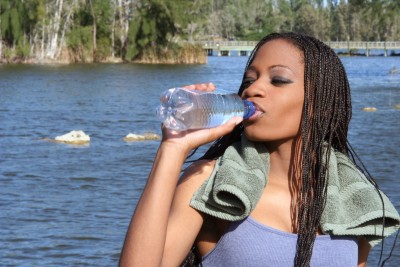 Researchers believe that a chemical involved in the manufacture of plastic bottle may link to infertility in women.
Scientists from the University of Illinois believe that bisphenol A or BPA is damaging to the ovaries.
While it has been thought for some time that BPA was having an effect on women's fertility, researchers were unsure how this was so.
However, recent research by Dr. Jodi Flaws, a bioscientist at Illinois University, and her colleagues found that when mice were doused in BPA, there was a dramatic effect on the animal's reproductive system. It caused the follicles to reduce in size.
As well as this, they found that reproductive hormone estradiol was not being produced at normal levels.
Speaking with reporters, Dr. Flaws said that while BPA is known to play a part in causing infertility problems, this latest research appears to suggest the chemical is having a greater effect than previously considered.
Plastic bottles are used to store and sell water and other cold drinks. It is thought that BPA is likely to get into the body simply by dissolving in the water, which is then ingested.
Unfortunately, BPA is not just found in plastic bottles. Many other everyday products contain the chemical. This includes cash register receipts and the linings of tinned food and drink.
To date scientists are debating as to how unhealthy bisphenol A actually is for human beings.
But some are hesitant to blame BPA alone. For instance, Patricia Hunt, a genetics professor at Washington State University believes singling out BPA could be misleading.
However, Professor Hunt has found that BPA has an effect on developing ovaries in pregnant monkeys during the second and third trimesters.
Currently, no one is calling for a ban on BPA use.