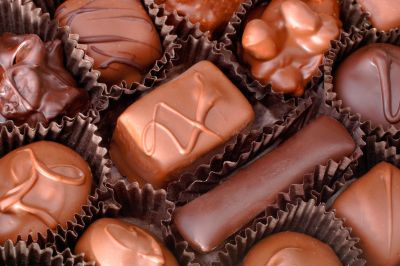 Eating around two chocolate bars per day has been linked to a decreased risk of stroke and heart disease.
The University of Aberdeen led research that discovered those who consume a higher intake of chocolate had an 11 percent lower risk of cardiovascular disease and a 25 percent lower risk of associated death than those who didn't eat chocolate at all.
The study tracks the long-term health impact of diet on 25,000 men and women in Norfolk and the analysis comes from the analysis of nearly 21,000 adults who took part in the EPIC-Norfolk study.
Chocolate was also linked to a nine percent reduced risk of hospital deaths and hospital admissions as a result of coronary heart disease, whilst similarly being associated with a 23 percent decreased risk of stroke, even after taking other factors into account.
The research suggests the correct amount of chocolate to eat is up to 100 grams, with the average Cadbury Dairy Milk bar being around 45 grams. The study concludes that there is no evidence that cutting out chocolate lowers the risk of cardiovascular disease.
Around one in five of the participants claimed they didn't consume any chocolate, but of those that did, the average daily consumption was 7 grams, with some eating up to 100 grams.
Participants who ate the most tended to have a lower blood pressure, weight and waist to hip ratio and were typically younger. They were also more likely to carry out regular physical exercise and less likely to be diabetic. All of these factors add up to a favourable risk profile for cardiovascular risk, according to researchers.
Authors of the study pointed out that dark chocolate is often said to be more beneficial than milk chocolate, however the Norfolk participants ate milk chocolate more frequently.