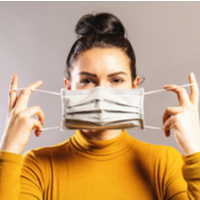 The number of Covid-19 infections in the UK has risen by over a million in a week, the latest figures from the Office for National Statistics show.
Swab tests indicate that 1 in 16 people would have tested positive for Covid in the week ending March 19th. Around 4.3 million people would have tested positive compared to 3.3 million the week before.
The rise in infections has been driven by the rapid spread of a subvariant of Omicron known as BA.2. In Scotland, numbers have reached record highs. ONS figures suggest that 1 in 11 people in Scotland would test positive for Covid. In England and Wales, the figure was 1 in 16 people, and in Northern Ireland, 1 in 17 would test positive.
As case numbers rise, hospitalisations are set to increase and this could result in more deaths. However, vaccination has changed the picture and the prognosis is much better than it was earlier in the pandemic when people were not protected by vaccines or treatments used to target severe symptoms.
The latest figures show that there are currently 17,440 patients in hospital with Covid. Around 50% will have been admitted for other reasons. Just over 300 of those patients require an intensive care bed.
Prof Chris Witty, the chief medical officer for England, said that the virus continues to put pressure on the NHS, but high transmission rates were "fortunately not translating into lots of intensive care cases and deaths."
To combat rising rates in older age groups and protect the most vulnerable, eligible individuals have been encouraged to come forward for their next booster vaccine. The fourth dose will be provided for over 75s and young adults and children with conditions that compromise the immune system. The spring booster is designed to top up immunity.
For more news please click here