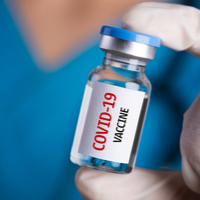 Children aged between 5 and 11 who are at risk will be offered Covid-19 vaccines from Monday 31st January in England.
The UK drugs regulator has approved a low-dose Covid vaccine, which will now be offered to the most vulnerable children. Children aged 5-11 who have underlying health issues, such as diabetes, and those with learning disabilities, will be eligible for the jab.
Case numbers of Covid have been rising steadily in this age group since schools went back after Christmas, but the vast majority of children only develop mild symptoms. Vaccination is designed to protect the most vulnerable children who are greater risk of severe disease, as well as children who live with vulnerable adults.
The JCVI (Joint Committee on Vaccination and Immunisation) recommended that around 500,000 children should be offered a low-dose vaccine in December 2021. The first vaccines will be available from January 31st.
Dr Nikki Kanani, a GP and deputy lead for the NHS Covid vaccination programme, encouraged parents of children who are eligible for the vaccine to come forward. Data suggests that vaccines offer robust protection against serious disease and hospitalisation. The aim of the rollout is to protect those most at risk, including children aged 5-11 who have immune conditions, heart and lung disease, chronic conditions, such as diabetes and learning disabilities.
Children who are eligible for the vaccine will be invited by their GP and most children will receive their vaccines at GP-led surgeries or hospital-based vaccination hubs. The Pfizer vaccine will be used, with two low-dose vaccines administered eight weeks apart.
The vaccine dose is approximately 1/3 of the strength of the dose provided for adults. Children in this age group have already been vaccinated in other countries and data related to safety is very encouraging. More than 5 million doses have been given to children in the US alone.
The latest data suggests that the NHS has now provided more than 3 million vaccines for 12-17-year-olds.
The NHS will also be sending flu jab reminders to parents and guardians in the weeks ahead. This year's flu vaccination programme is more expansive than ever. Those eligible include 2 and 3-year-olds and all children from reception to sixth form.
Parents who have questions about the Covid vaccine are strongly encouraged to get in touch with their GP.
For more news please click here