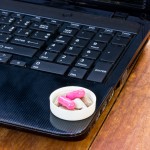 The Care Quality Commission has issued a warning over the safety of prescribing medication online.
The CQC has expressed concerns after research revealed "widespread failings" among some Internet prescribers. During investigations, the CQC followed 11 online providers in England. They concluded that some had the potential to pose "significant risk to patients." Some were well managed, according to reports, but others were accused of 'cutting corners.' Following initial investigations, representatives from the health watchdog will now visit the providers, and any that don't meet safety standards will be advised to make changes. There is also the possibility that some will be shut down if they are found to be putting the safety of patients at risk.
The CQC has spoken out after a BBC Radio 5 Live investigation into online provision of antibiotics. In the wake of the investigation, the CQC has published reports related to two online pharmacies, MD Direct and Treated.com. Treated.com was suspended following the 5Live investigations, and the CQC is still investigating its operations.
The CQC's chief inspector of general practice, Prof Steve Field, suggested that there was a lack of due care and attention when it came to prescribing certain types of medication, and claimed that some websites were putting patients' health at risk. In some cases, some of the medicines sold to patients were unlicensed, and websites were offering treatment to patients with serious conditions including Parkinson's disease. Prof Field said that it was now possible for patients to use the Internet to diagnose their illness, order their medication and then start taking that medication without undergoing rigorous checks.
In response to the report, the CQC has issued a set of guidelines for online prescribers, which stipulates that the ID of patients should be checked and patients should understand exactly what they're ordering and how they should take the drugs once they receive them.