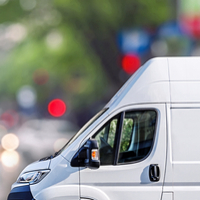 A group of doctors is appealing for a ban on diesel in London.
Doctors Against Diesel are calling for the Mayor of London, Sadiq Khan, to follow the lead of officials in Paris, Athens, Mexico City and Madrid and ban diesel engines in the capital city. Calls come after several high-profile cities vowed to ban diesel vehicles by 2025.
Members of Doctors Against Diesel claim that 9,400 people living in inner-city London die prematurely every year as a result of inhaling fumes. The campaigners believe that banning diesel vehicles in the city could save many lives, as 40 percent of nitrogen oxide emissions come from diesel vehicles; these emissions, teamed with PM10 pollution, contribute to impaired lung function.
Professor Jonathan Grigg, from Doctors Against Diesel, claimed that rates of asthma in children are "disproportionately much higher" in London compared with other parts of Europe, and suggested that levels of pollution exceed legal limits.
In response to the calls, opponents have labelled banning diesel vehicles "impractical". A spokesperson from the Society of Motor Manufacturers and Traders also suggested that the industry is investing huge sums to reduce emissions, and said that modern cars were the cleanest in history. Figures suggest that nitrogen oxide emissions have fallen by 84 percent since the year 2000 thanks to sophisticated filters, which trap soot.
The president of the AA also criticised the campaign, branding a blanket ban "fairly impractical". As an alternative, he suggested targeting the "worst offenders."
Transport for London and the Mayor of London are currently working on initiatives to reduce pollution and improve air quality, and there are plans to phase out diesel buses in the coming years.