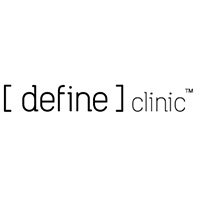 An exclusive new clinical practice is bringing Harley Street care in elegant surroundings to Buckinghamshire.
For the first time, Beaconsfield's Define Clinic brings together cosmetic dental treatments and medical aesthetics under a single roof.
Patients who undergo treatments from the clinic's full range of cosmetic dentistry and surgery can relax in sumptuous surroundings usually found in a luxury spa.
The state-of-the-art facility is headed top Harley Street cosmetic surgeon Dr Benji Dhillon and renowned Harley Street cosmetic dentist Dr Mark Hughes.
They set up the clinic after discovering a shared frustration that professionals from both disciplines often carry out treatment on patients without consulting each other to get the best results.
Dr Dhillon explained: "We found that patients undergoing both dental and general aesthetic treatments often visited separate clinics for each procedure. Consequently, there was too little communication between professionals carrying out treatments.
"By bringing together both disciplines under a single roof, we're able to offer a far more holistic approach in which dentists and doctors are in constant dialogue to achieve the best cosmetic outcome for patients."
His colleague Dr Hughes added: "We believe that the bringing together of dentistry and medical aesthetics in a single practice is a revolutionary approach that gives patients a far more joined-up treatment experience.
"We've been innovative elsewhere, too – both in our selection of state-of-the-art treatment equipment and in the ambience of the clinic itself. Designed with patient comfort in mind, the gorgeous spa-like surroundings have to be seen to be believed."
Define Clinic is at Wendover House at 24 London End, Beaconsfield. The clinic offers a full range of cosmetic dental treatments including teeth whitening, dental implants, Invisalign straightening braces and more.
Medical aesthetic treatments on offer include Botox, fat freezing, dermal fillers, liquid facelifts, laser hair removal and a wide selection of skin rejuvenation therapies.