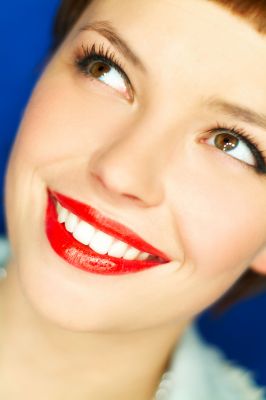 The attitudes held by men and women show that they really are not on the same wavelength, a new survey has revealed.
Dori Carlson, president-elect of the American Optometric Association, who conducted the week-long survey last April says that "[t]he good news is the majority of both men and women understand the importance of maintaining eye and visual health through regular comprehensive eye exams,"
Although the poll indicates that people from both genders have been to visit an eye doctor in the past 2 years, it is the feedback from 1000 American adults that conclusions are anything but concrete which include the following six findings:
– More women (73%) say they suffer from eye allergies that are seasonal such as watery eyes than men (67%).
– Men (16%) tend to miss more work than women (9%)
– Males (36%) have a higher chance than females (28%) of making the error of wearing branded sunglasses because they thought they provided better UV protection with women (35%) focusing more on buying sunglasses that do protect our eyes the most when polled with men (28%)
– Both genders tend to agree on carrots being good for your health, with men (14%) more known to locate spinach for promoting eye health than women (11%) did.
– Men (59%) said they suffered vision issues from looking at a computer for extended period of time than women (53%). Taking a computer break between thirty to sixty minutes was cited equally by both genders, but a greater proportion of women (17 per cent) than men (13 per cent) said they took a break every twenty minutes.
– Both men and women were in agreement that they wore their daily contact lenses longer than the recommended amount
The survey also showed that it is at age forty when most Americans start experiencing eyesight alterations but each gender deals with health issues in their own way. A 3rd of women said they tended to stop night time driving whilst men turned to brighter lights.
The loss of eyesight brings up a whole host of problems. For women, it is being able to read but for more men it isn't being able to see their loved ones clearly enough. They do agree on one aspect to bad eyesight though; that they would be unable to live a full and independent life.