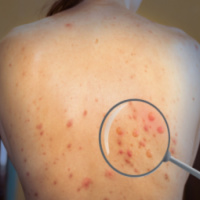 The first deaths from monkeypox have been reported outside of Africa.
A 41-year-old Brazilian man became the first fatality outside of Africa. The Brazilian health ministry confirmed the death on Friday 29th July. The man had suffered from lymphoma, which the ministry suggested had "aggravated his condition" due to compromised immunity.
Shortly after the news from Brazil, Spanish authorities confirmed two deaths from monkeypox, the first in Europe. The first victim suffered from encephalitis.
The latest data shows that there have been 1,066 confirmed and 513 suspected cases of monkeypox in Brazil. Data from the health ministry in Brazil suggests that over 98% of confirmed cases have been identified in men who have had sexual intercourse with other men. In Spain, there have been more than 3,700 cases. Around 3% of patients have been hospitalised.
Figures from the US Centers for Disease Control and Prevention show that globally, there have been more than 21,148 confirmed cases of the virus.
Monkeypox is a member of the same family of viruses as smallpox, but it causes much less severe symptoms. The risk of infection remains low, according to the World Health Organization (WHO), which categorised the monkeypox outbreak as a global health emergency last month.
Prior to the global outbreak of monkeypox, it was found predominantly in Western and Central Africa. It is most commonly found in communities close to tropical rainforests.
Dr Tedros Adhanom Ghebreyesus, director general of the WHO, explained that the risk is moderate in most parts of the world and high in Europe. Declaring a global health emergency will speed up access to treatment and vaccines to stop the spread of infection. Dr Tedros said that the outbreak could be halted "with the right strategies in the right groups."
WHO recommendations include vaccinating high-risk individuals, including some health workers and gay and bisexual men.
The latest statistics show that there have been more than 2,400 confirmed cases of monkeypox in the UK.
For more news please click here