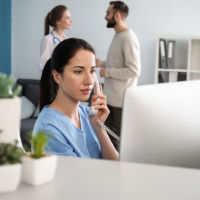 Hospital, GP and dental appointments were cancelled on Monday 19th September to mark the Queen's funeral.
Routine procedures due to be carried out in hospitals were moved from Monday and most GP and dental appointments were also cancelled after the day of the funeral was proclaimed a bank holiday by the new king, King Charles III. Representatives from NHS hospitals confirmed that some non-urgent operations and consultations would be rescheduled.
Despite cancellations and a reduced service running at health and dental facilities, health bosses stressed that urgent services would not be impacted. Those who needed emergency assistance were able to access it as normal via NHS 111, 999 and urgent dental providers. Covid vaccination services also ran as normal. The autumn booster programme is currently underway, with priority groups able to access the vaccine through GP clinics and other community services. Care home residents were the first to be vaccinated. Health chiefs were keen to ensure that the rollout continued, despite the bank holiday for the Queen.
After ten days of national mourning, the state funeral of Queen Elizabeth II took place at Westminster Abbey, with over 2,000 people in attendance and thousands more observing processions in London. The day of the funeral was confirmed as a bank holiday shortly after Buckingham Palace shared the news of the monarch's death on September 8th.
Following the news, NHS England contacted GP services and hospitals to encourage them to contact patients as quickly as possible to notify them of planned changes and reschedule appointments. Examples of procedures that were cancelled include hip replacements and outpatient appointments.
John Coyle from Kent is one of many affected by the cancellations. He was due to have a stent removed on the 19th but had his appointment rescheduled for October. Speaking to BBC radio presenters, he said he had "lost count of how many procedures" had been cancelled or postponed and described the disruption as "totally unnecessary."
For more news please click here