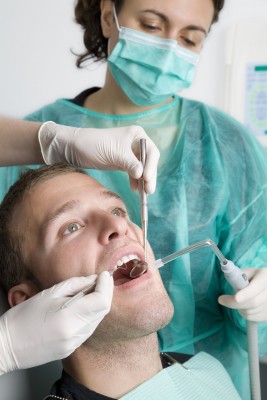 It is generally accepted that when you undergo a medical operation that the doctors know what they are doing.
But one area not always considered by patients, which is perhaps just as important as the procedure itself, is infection control.
In general, all medical procedures take infection control seriously.
But what about dental infection control?
Although most dental procedures are straightforward, it is still a medical procedure, and it is therefore important to ensure that the patient is in a safe, infection-free environment.
It is perhaps even more important that both patient and dentist alike are aware of the need to prevent bacterial infection.
In the UK, dental practices undergo rigorous checking by the relevant authorities. In fact, practices are checked on a fairly regular basis.
However, in the USA, such rigorous testing does not appear to be the case. Therefore, a number of dental practitioners are concerned that not enough is being done to promote infection control.
One of the leading advocates of promotion is a group called Support Clean Dentistry (SCD). This particular organisation is a coalition of dental professionals who feel it is vital to educate not just the dentist but also the patient about what is called health acquired infections.
A spokesperson from SCD recently told reporters that he hoped patients will become more empowered to approach dental practitioners, including dental hygienists, if anything concerns them about the treatment being carried out.
A recent report published in the Journal of the American Dental Association also suggests that 4 factors could help prevent the spread of infections in dental practices.
These are: (a) employing an infection control coordinator; (b) ensuring and maintaining quality water used in dental procedures; (c) using properly maintained and safe dental devices such as syringes and scalpels and (d) keeping proper records of any percutaneous injuries.
The report came about after researchers surveyed a number of dentists about their infection control practices.
Around one-third of the surgeries surveyed did not have any of the above factors properly implemented.
This worried one infection control expert in the USA. Dr. Lawrence Muscarella is reported to have said that he believes dental practices in many ways resemble outpatient clinics at hospitals.