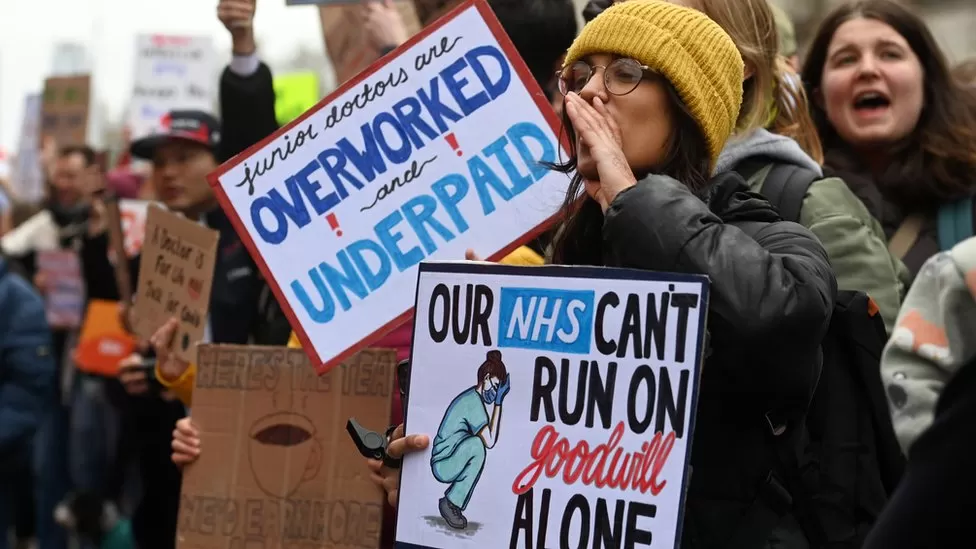 Junior doctors in England are preparing to stage the longest strike on record in July.
The British Medical Association (BMA) has confirmed that junior doctors will walk out for five days after rejecting a 5% pay increase. Negotiators put forward an increase of 35%.
The planned strike will take place from 7am on July 13th to 7am on July 18th. It will be the fourth strike since the dispute over pay started and is likely to impact thousands of patients.
During the five-day strike, appointments will be cancelled and more senior doctors will be drafted in to cover shifts on emergency care units and departments.
A spokesman for Rishi Sunak described the news as 'extremely disappointing' and the Department of Health and Social Care called for the unions to call the strikes off while further negotiations take place. If more talks are to be held, industrial action must be cancelled. The government insists that the 5% pay increase is fair in line with recommendations from an independent review panel but the BMA is standing firm, insisting that the increase needs to be a lot higher to account for inflation and15 years of real term pay decreases.
The BMA confirmed that the five-day strike would be the longest by doctors in the history of the NHS but stressed that there is still time for the government to stop further strikes by offering junior doctors a more substantial pay increase.
The previous strike, which lasted three days, contributed to the cancellation of more than 100,000 procedures and appointments. So far this year, over 650,000 appointments and operations have been lost to industrial action. There are also plans to ballot other health professionals, including nurses and radiographers, which could cause further disruption in July.
The NHS has confirmed that the priority will be protecting patients during the strikes, but the chief executive of NHS Providers, Sir Julian Hartley, said that keeping patients safe is becoming increasingly challenging the longer the strikes go on.
For more news please click here