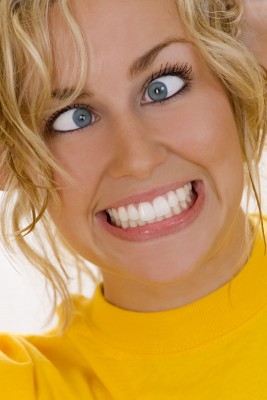 A Leeds dental practice has decided to get into the Yorkshire spirit of wearing yellow this July.
The 3rd July has been designated as Wear it Yellow Day across the county, with people being encouraged not just to wear something yellow in colour, but to create anything yellow, including food.
The dental practice has also decided to go one step further by supporting the Tour de France cycling tournament which starts in the Leeds area.
Members of the Primley Park Dentistry practice, which is not far from the starting point of the cycling event, wants to brighten up the cyclists' day by wearing bright yellow sweatshirts.
The practice is also offering patients the chance to be treated by yellow equipment and given a yellow treat, provided that they too wear something yellow.
Speaking with local reporters, Joanna Hobson, practice business manager, said that she was delighted to support the Wear it Yellow campaign. The practice will also be raising money for the Air Ambulance service.
This is a vital service, especially for people living and working in rural areas, where access via traditional motor ambulances is difficult.
The Wear it Yellow campaign is the brainchild of the local regional newspaper, The Yorkshire Evening Post.
The aim isn't just to raise money for the Air Ambulance and other charities, but also to bring the Yorkshire people together for a day.
Yellow is also a symbol of the county, so is a fitting tribute to all Yorkshire people.
As for Primley Park Dentistry, it seems there are a number of keen cyclists working there. Consequently, 3rd July will be a double event.