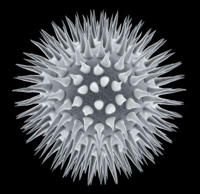 It seems that losing weight just doesn't help improve an obese person's health and well-being it also gets rid of intestinal worms.
The research found that as part of using a regular weight loss regime, the latter also affects the ability for gastrointestinal worms, which are parasites, to feed.
Globally, 25% of people are affected by this parasite. However scientists do not yet understand why the feeding pathway is disrupted when a person loses weight.
They have found there is a reduction in the parasite's prevalence when an individual loses their appetite, which often happens when a person becomes ill. The immune system is known to come to the person's aid to fight off infection, and as an apparent by-product gets rid of worms in the gastrointestinal tract.
The research itself was carried out on mice but since there is sufficient similarity between people's digestive system and that of mice, scientists feel they are confident enough to extrapolate.
Speaking with reporters, Dr. John Worthington, lead researchers at Manchester University where the research was carried out said: "We were quite surprised by what we found during this study.
"Normally weight loss is associated with a negative immune response but this appears to suggest just the opposite that the immune driven weight loss was actually beneficial to the mouse's ability to resolve an infection and get rid of the worm."
He added: "Our study provides novel insights into how the immune system interacts with feeding pathways during intestinal inflammation. We hope it will help us to design new treatments for the many millions of people who suffer from parasitic infections of the gut."