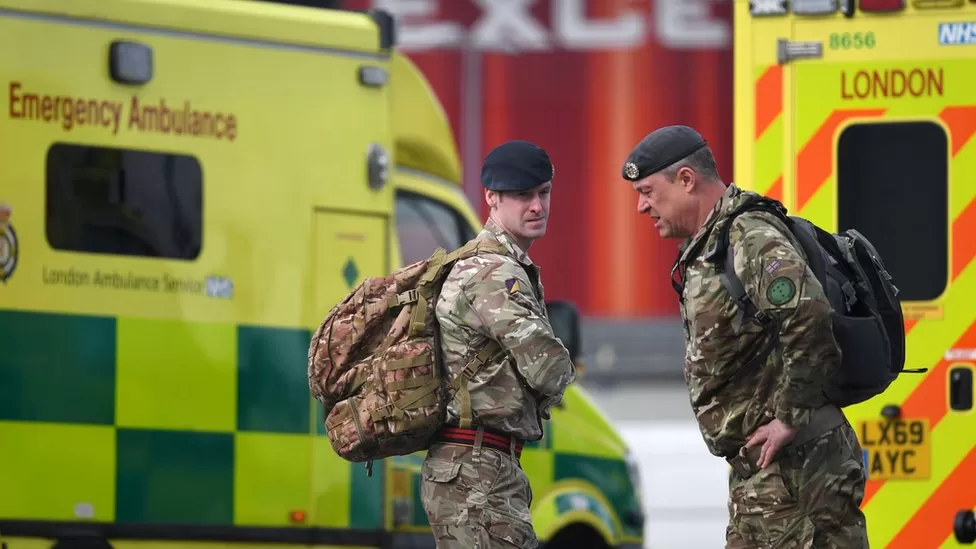 More than 1,000 military members are on standby as ambulance staff prepare to strike in England and Wales.
Around 1,200 military staff members will step in to support health services and provide access to urgent care for patients when paramedics and other ambulance staff strike on December 21st. A further walkout is planned for December 28th.
Ambulance workers are striking amid an ongoing pay dispute. Up to 10,000 ambulance staff will be striking during the festive period. Military staff will be asked to help in England, but the Welsh Government has confirmed that it will not be asking personnel to take on tasks, such as driving ambulances.
The UK Government suggested that military staff will be on hand to support the NHS when paramedics strike in a bid to keep frontline emergency services running and "plug gaps."
In an interview with the Sunday Telegraph, the Chief of Defence Staff, Admiral Sir Tony Radkin said, "We're not spare capacity" and stressed that the armed forces are currently very busy, but around 1,200 members of staff will be involved in operations during the ambulance workers strikes to keep urgent services going.
Health and social care minister, Steve Barclay, stated that the top priority was to protect patients and ensure that they are safe in response to criticism from unions, which said that military personnel lacked sufficient training.
The ambulance staff strike was coordinated by the three main unions that represent workers, Unite, Unison and GMB.
The ambulance worker strikes coincide with widespread industrial action across the UK in the week leading up to Christmas. Nurses will strike for the second day on December 20th. Railway workers, Royal Mail staff, highways staff and driving instructors will also be striking in some parts of the country.
Speaking to the BBC, Oliver Dowden, Cabinet minister, argued that the government has agreed to honour the salary increase set out by an independent pay review body. He told Laura Kuenssberg that the 19% increase requested by nursing unions was "simply not affordable" and stressed that the government would be "resolute" on the matter.
For more news please click here