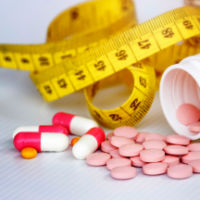 Government ministers have confirmed plans to regulate a chemical found in diet pills known as DNP.
Under new legislation, which was passed on Monday January 30th, DNP will be reclassified as a poison. The legislation will come into force on the 1st of October 2023.
DNP is a highly toxic industrial chemical, which is found in illegal diet products, including pills. It is not designed for human consumption but can be found in pills that are sold illegally, often online. DNP is marketed as a weight loss remedy because it boosts metabolism but it can be fatal, even after just taking a few tablets. The possible side effects of DNP include nausea and vomiting, excessive sweating, an irregular heartbeat, rapid breathing, dizziness, headaches and skin rashes. Additional complications include cataracts and skin lesions.
Campaigner, Doug Shipsey, pushed the government to add DNP to the poison register following the death of his daughter, Bethany, in 2017. Bethany died after consuming diet pills, which contained DNP. Mr Shipsey believes that 32 lives have been lost to the pills and said that the deaths were caused by a "collective failure of the UK Government."
Security minister, Tom Tugendhat, confirmed that new legislation would come into practice in October 2023. In a letter to Mr Shipsey and his wife, Carole, Mr Tugendhat said that he had received support from the government following a public consultation on changing the regulations for DNP. The new law will mean that DNP can only be sold by registered pharmacists to people who have a valid licence from the Home Office. Individuals will need to prove a "legitimate use of the substance" to obtain a licence. Without the relevant licence, the sale will be deemed illegal.
In the 1930s in the US, DNP was marketed as a diet drug but selling it for human consumption was subsequently banned.
For more news please click here