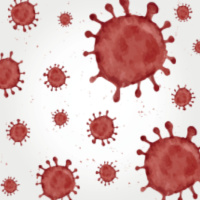 Health ministers in Scotland have issued a fresh call for over 75s and vulnerable individuals to come forward for their booster jabs amid a rise in Covid-19 cases.
The spring booster, which was introduced to offer additional protection for those at high risk, will be available for over 75s and people with compromised immunity until June 30th. As case numbers rise in Scotland and other parts of the UK, those who are eligible for the vaccine that have not yet come forward have been urged to have the jab.
Scottish health secretary, Humza Yousaf, confirmed that infection rates have risen recently and encouraged anyone who is eligible and hasn't yet had their spring booster to visit their nearest vaccination centre. Around 90% of over 75s and 75% of those who are immunosuppressed have had the fourth vaccine but there is still time for anyone who qualifies for the jab and hasn't had it yet to benefit from additional protection. Mr Yousaf reiterated the benefits of the vaccine rollout, labelling the jab as the "most effective tool against coronavirus." First, second and third doses are also still available for those who are eligible for them.
The latest statistics show that around 1 in 30 people in Scotland have Covid at the moment. Across the UK, there has been an increase in infection rates since the bank holiday weekend, which saw many people mixing and socialising through community and national events to celebrate the platinum jubilee. High infection rates have also been attributed to the increased prevalence of the BA.4 and BA.5 subvariants of the Omicron strain of the virus.
Clinics will be offering the fourth vaccine dose until June 30th. Patients can book online or contact the national vaccination helpline. Some health centres are also hosting drop-in sessions. At the moment, there are no plans to expand the booster scheme, but more people could be encouraged to have booster doses in the autumn. Vaccines boost immunity, but it does wane over time.
For more news please click here