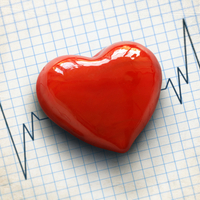 A new study has found that cancer survivors have a higher risk of developing cardiovascular disease.
Researchers examined data from 3.2 million US patients, analysing information related to 28 different types of cancer collected over a period of 40 years. More than 10 percent of patients died from cardiovascular disease, rather than cancer. 
The findings of the study have been published in the European Heart Journal and researchers have urged doctors to be aware of the potential risk of cardiovascular disease when caring for patients diagnosed with cancer. 
Researchers at Penn State Cancer Institute found that rates of cardiovascular death were highest in patients with bladder, larynx, bowel, breast, womb and prostate cancer. Although the risk could be elevated by chemotherapy or radiotherapy in the first year, the team found that risks were higher than in the general population after treatment had been completed. 
Lead author and radiation oncologist, Dr Nicholas Zaorsky, said that understanding the potential implications could help patients to live healthier lives in the long-term. Patients can be provided with advice about lifestyle choices and made aware of the potential risks of heart disease and cardiovascular complications. Adopting a healthier lifestyle could also help to lower the risk of cancer recurrence. 
Head cancer information nurse at Cancer Research UK, Martin Ledwick, said that it was beneficial for doctors to be aware of the study, but insisted that further research would be useful to determine why some patients have a higher risk of cardiovascular disease than others. There is a suggestion that the type of treatment can play a role, but in some cases, the lifestyle-based risk factors for heart disease and cancer are also similar, which underlines the importance of making positive, healthy lifestyle choices. 
Prof Metin Avkiran, associate medical director at the British Heart Foundation, agreed that further research is required, but said that the study highlighted the need for oncologists and cardiologists to work together to achieve optimal outcomes.