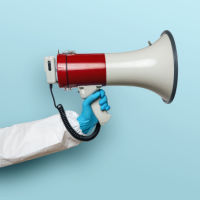 The Royal College of Nursing (RCN) is set to reveal the outcome of a strike ballot, with sources suggesting that members have voted in favour in taking action. If reports are accurate, nurses will stage the biggest ever strike.
The RCN advised its members, of which there are around 300,000, to vote in favour of a walkout over pay. The RCN appealed for a 5% pay rise above inflation, which currently stands at 12%, but the average pay rise offered to staff in England and Wales stands at around 4.75%. Research conducted by the union found that nurses had a real-terms pay cut of 6% between 2011 and 2021 due to rising living costs and the high rate of inflation.
If nurses do decide to walk out, emergency services will not be impacted, but there could be major disruption across NHS hospitals and local, community services.
The starting salary for NHS nurses in England is around £27,000 with the pay scale reaching £55,000 for the most senior roles. The average wage for a full-time nurse stands at £32,000, which is similar to the national average wage.
The government claims that the pay offer is in line with recommendations put forward by the independent NHS Pay Review Body. The proposed rise also comes on the back of a 3% increase in 2021.
The RCN ballot made history. This is the first time the union has balloted all of its members. Pat Cullen, general secretary and chief executive, said that "huge numbers of staff- both experienced and newer recruits- are deciding they cannot see a future in a nursing profession that is not valued or treated fairly."
Oliver Dowden, cabinet minister, sought to reassure the public, suggesting that the government has "well-oiled contingencies in place" to keep services running if nurses do strike. Emergency care will not be affected, Mr Dowden stressed, but he admitted that "there would be an impact" on other NHS services. He appealed to those who are thinking about taking industrial action to "resist going out on strike."
For more news please click here