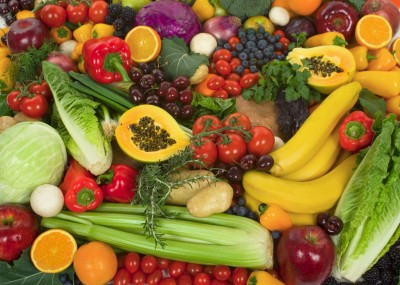 Well known celebrity dancer from the popular BBC programme Strictly Come Dancing appears to have found the secret of losing weight.
Erin Boag, partner of Anton du Beke, recently gave birth to a baby boy after undergoing an emergency Caesarian operation.
However, Erin had put on 4 stone in weight during her pregnancy. While increases in weight of this magnitude are not new, for someone who was as well-known for her slim figure as much as her dancing, she was devastated.
How did she lose the weight?
Competitive dancers, like other sports men and women, need to ensure that they eat properly in order to maintain peak physical and mental performance.
In Erin's case, a recent TV programme about weight loss made her realise what she needed to do to regain her trim figure.
When the participants of the TV show laid out their week's food intake, Erin was surprised by the colour of the food laid on the table.
Essentially the colour of most of the food was beige, and the experts were encouraging participants to eat vibrant, colourful foods.
As Erin explained to reporters, healthy food isn't just about what you should be eating but also about what it looks like. She added that the diet she started following – the Rainbow Diet – is about avoiding unhealthy junk food and filling up with fresh, brightly coloured foods, including lots of fruit and vegetables.
It could be argued that it is easy for someone like Erin Boag to lose weight as their body is already pre-disposed to eating healthily and exercising daily.
However, what matters is that even people like Erin can gain weight without realising, and losing it is not always as easy as some believe.
The Rainbow or Colour Diet idea is based around the notion of eating as many brightly coloured, low-fat and low-carb foods as possible.
It worked for Erin, but like always it is better to get advice from an expert before embarking on any fad or weight loss programme.