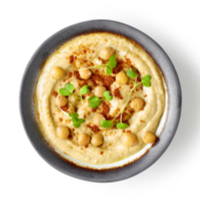 Several leading UK supermarkets have issued a recall notice after concerns were raised over the safety of hummus products.
Zorba Delicacies, a well-known dip manufacturer, has encouraged Asda, Sainsbury's, Lidl, Morrison's and Aldi to recall pots of hummus following a salmonella scare. The first batch of recall products was marked with a sell-by date of 7th November, but the warning has been extended to cover those in date until the 17th November. 
The safety call also covers a selection of products sold by John Lewis, Spar, Safeway, booker, the Real Deli and Iceland, and Nando's has also been informed about risks relating to one of its branded products. The full range of items is available via the Food Standards Agency website.
Zorba Delicacies was forced to act after investigations suggested that there may be a risk of salmonella due to the presence of bacteria in a sample. The firm immediately contacted the Food Standards Agency, which alerted stores and vendors to the situation. Although all other tested samples were clear, Zorba Delicacies took the decision to inform customers and retailers about potential risks associated with a second batch of products with later best before dates to minimise the risk of infection. 
The Food Standards Agency has encouraged anyone who has bought Zorba Delicacies hummus products from the retailers listed above to avoid eating the contents and to return them to the store, where a full refund will be provided. The risk of contracting salmonella in this case are extremely low, but anyone who may have come across affected products is advised to seek medical advice if they become ill or start to develop symptoms. Signs of salmonella include stomach cramps, abdominal pain and fever. 
In the UK, hummus has become a popular lunchtime and dinner party staple, with more than 12,000 tonnes of the dip consumed per year.