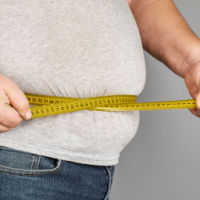 The Welsh Government is considering introducing a ban on unhealthy meal deals and multi-buy offers in a bid to tackle rising obesity rates.
Following a public consultation and conversations with industry representatives, the government is currently exploring potential next steps as part of a plan to reduce rates of obesity.
A spokesperson for the government explained that meal deals will not be banned outright, but there could be new restrictions on unhealthy items that are included in promotions.
New legislation aims to promote and encourage healthy eating and reduce the prevalence of obesity, but moves, such as toughening restrictions on multi-buy offers and meal deals have been criticised by some. The Welsh Retail Consortium claims that such measures would limit options for consumers and drive prices up.
When asked about the proposed changes, some shoppers in Cardiff voiced their concerns. Conor McAdams, 22, said that meal deals save him a lot of money and stressed that there are plenty of healthy options available, including pieces of fruit. Rhys Stringer, 24, added that meal deals are often a lot healthier than fast food, while Asha Begum, 25, said that deals offers great savings, which is important for most people at the moment when living costs are rising.
Statistics from NHS Wales show that around 25% of adults and children aged over 16 are obese. Obesity is defined as having a BMI (body mass index) of over 30. In Wales, a further 36% of adults have a BMI of over 25, which is considered overweight.
A Welsh Government spokesperson stressed that the cost of living crisis would be taken into account during the consultation period alongside the implications of unhealthy eating habits and the impact of obesity.
News of plans to limit offers has angered some retailers who claim that tighter restrictions will pile pressure on store owners and increase costs.
For more news please click here