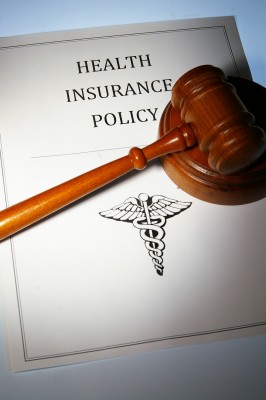 Employees of a leading company that manufactures military hardware components have gone on strike over the company's proposed health insurance changes.
Management at Precision Custom Components in the US State of Pennsylvania wants to change the rules of the current health insurance scheme by making employees pay ten times more for the same cover.
According to the leader of the union involved, Earl Shue, the company also proposes to cap the coverage to $50,000 (approximately £35,000) for those employees who are injured whilst riding or being a passenger on a motorcycle, rough terrain and other similar vehicles.
Speaking with reporters, Mr. Shue remarked that this proposal could have severe implications for employees as he believes the management at Precision Custom Components won't just stop at motorcycles.
It is lawful for employers to be able to cap health insurance benefits.
According to an insurance expert, Pennsylvania allows companies based in the state to exclude coverage if employees ride or drive particular vehicles or are involved in any activities the company deems to be potentially injurious.
For many outsiders, this change may not seem too important. But Rick Will, a striking machinist at the plant, told reporters that 50 out of the 130 employees are motorcycle riders.
Health insurance cover in the USA is expensive. President Obama has tried to address some of the issues raised over coverage, but the Obamacare changes don't cover everything.
Many have called for a universal health care system similar to that in Canada or the UK, but this has so far been continually rejected.