Baker Street Dental Group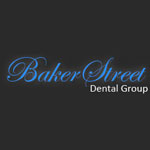 Baker Street Dental Group
020 8748 9365
102 Baker Street London, W1U 6FY , W1U 6FY
About Baker Street Dental Group
Baker Street Dental Group - London cosmetic dentists
Baker Street Dental Group offers first class cosmetic dental treatment which is delivered in a friendly manner. The group has been around since 1973 and were one of the first practices in London to offer advanced cosmetic dental treatment. Such is the success of the branch that they have opened another two clinics focusing in cosmetic dentistry in London. With a great level of patient centred treatment and a real desire to help people achieve their dream smiles, it is no wonder why the clinic has had such triumph.
Cosmetic dentistry in central London
Though the Dental Group is comprised of three dental clinics, the same level of expert treatment is on offer for each. With specialists on hand at each branch, able to perform dental implants, orthodontic and teeth whitening treatment, you can be rest assured that you are in safe hands. It is not only your teeth that will decide the treatment given, but also, the overall look of your face, as this will play a major part in how good your teeth will look when treatment is complete.
Baker Street Dental Group is made up of certified and professional cosmetic dentists who are always on hand no matter what your concerns may be. Only the most advanced and cutting edge technology is used, along with modern dental materials, to ensure each patient leaves the clinic with a smile they can be proud of. Whether you are in need of an orthodontist, oral surgeon or dental implantologist, Baker Street Dental Group will always have a specialist ready to cater for your needs.
General dentistry also forms a major element of the dental practice, just as important to the general look and hygiene of your teeth in the long run. Also, should you suffer any trauma to your teeth then the 24 hour dental service on offer will help to remedy any problems you may have. Such a wonderful service is the only complete 24 hour emergency dental treatment on offer in London. Another attraction to the dental clinic is that they are able to provide cosmetic dentists proficient in several languages, including English, French, Polish and Arabic.
Treatment
General dentistry: General dentistry is just as important as cosmetic dental treatment in the long run. Baker Street Dental Group can help you to maintain dental hygiene essential to the survival of your teeth.
Teeth whitening: Teeth whitening through the use of lasers and other advanced equipment are available to make sure you are given the best smile possible. Such technology includes the most modern Zoom and Britesmile teeth whitening methods.
Teeth straightening: If your teeth are crooked or just not up to scratch, then Invisalign invisible braces can help you to achieve straight teeth without the embarrassment other more noticeable braces may cause.
Dental implants: Dental implants can help to remedy any missing teeth or stabilise loose-fitting dentures.
Dental veneers: There are advanced porcelain dental veneers available to help improve your smile. You are able to choose from hand-made veneers and Cerinate Lumineers.
Getting in touch
BakerStreet Dental Clinic
Dr Watson Chambers
102 Baker Street
London, W1U 6FY
Tel: 020 8748 9365

Hammersmith Dental Clinic
78 Dalling Road
London
W6 0JA
Tel: 020 8748 9365

Liverpool Street Dental Clinic
5 Artillery La,
London
E1 7LP
Tel: 020 8748 9365
Write A Review For Baker Street Dental Group
Ratings & Reviews for Baker Street Dental Group
Sorry but Baker Street Dental Group has no comments yet, please use the form above and be the first to leave a review.
Go back to
Cosmetic Dentistry Clinics in London