Kissdental Manchester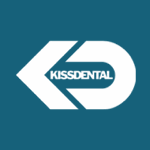 Kissdental Manchester
0161 7485250
157 Woodsend Road Urmston Manchester Lancashire, M41 8GN
Overall Rating 4.2 out of 5
from 2 reviews
Review
It takes a little getting used to the implants but the treatment was done very well and I have Kailesh to thank for that. He is an excellent dentist and a caring one at that.
Overall Rating 4.2 out of 5
from 2 reviews
About Kissdental Manchester
Kissdental for cosmetic dentistry in Manchester
Kissdental provides one of the top-notch services in modern dentistry today with state of the art equipment and the latest cosmetic dentistry techniques. Kissdental's large member team work together to provide a relaxed and safe service to all its patients. If you are looking for a dentist in Manchester, then Kissdental is teh Award winning local choice.
The practice aims to deliver the highest standards to suit the patients needs and concerns. They offer advice and consultations on the best treatments, ensuring their patients understand every step of their treatment and aftercare. Patients receiving Kissdental's services are encouraged to engage and ask questions about their treatment to guarantee they fully understand each stage.
For an easier experience, Kissdental has equipped their facilities with disabled access, in-house television channels, refreshments and food menus, an in-house ceramic studio, internet facilities, chill-out lounges, beauty suites for relaxing massages and warm, friendly staff.
As well as relaxing facilities and considerate consultations, Kissdental also provide a variety of cosmetic services:
Cosmetic Dentistry Manchester
Dr Solanki and his team at Kissdental offer the highest standards in facial aesthetics by paying strict attention to accuracy and detail. Kissdental's in-house ceramic studio caters for all the patient's needs for crowns or veneers, whilst also interceding with offside laboratories for bridges and dentures to guarantee each procedure and result meets the patient's requirements.
Smile Makeovers in Manchester
"A Kissdental smile is a smile to be proud of."
Kissdental is one of the very few dental practices in the UK that provides same-day smile makeover service. Using the latest technology and their in-house ceramic studio, porcelain veneers can be made on site and in less than four minutes. Kissdental can also supply the latest dental implants and dentures on the same day.
Invisible Braces Manchester
The discrete and quality alternative to regular braces, Kissdental offers a series of clear aligners (including Invisalign invisible braces) moulded to fit the patient's teeth. The aligners are convenient as they can be removed to eat, comfortable without wires or metal, discrete and virtually invisible. Kissdental has a free consultation available for this service which can be booked via phone or by the form on their website's contact page.
Teeth whitening in Manchester
The practice offers three varieties of teeth whitening: · Zoom Advanced, an instantaneous teeth whitening process using a whitening lamp which can achieve the desired results within an hour. · Enlighten Deep Bleaching, the latest whitening system from the United States that can even lighten stained teeth. · Kissdental Ultimate Whitening Package, used to produce the ultimate dazzling white smile.
Dental Implants Manchester
The revolutionary procedure to replace missing teeth with dental implants is also offered by Kissdental and ensures natural looking implants. Dr Kailesh Solanki, Kissdental's highly experienced implant surgeon, has placed more than 500 implants and also accepts referral for patients requiring extensive reconstruction.
Kissdental also provides Inman aligners for the front teeth, 'six-month smiles' as an alternative to 2 year braces, stain removal, facial rejuvenation and Denplan care so patients can budget their routine care and treatment.
Contact Kissdental
Kissdental's services are available from two practices in Flixton, South Manchester and the middle of Altrincham.
Flixton Branch
157 Woodsend Road
Flixton
Manchester
M41 8GN
Tel: (0161) 748 5250
Altrincham Branch
2 New Street
Altrincham
Cheshire
WA14 2QS
Tel: (0161) 928 1628
Write A Review For Kissdental Manchester
Ratings & Reviews for Kissdental Manchester
Go back to
Cosmetic Dentistry Clinics in Manchester