City Dental Leeds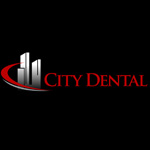 City Dental Leeds
0113 245 4868
26 Albion Place, Leeds, LS1 6JS
Overall Rating 4.6 out of 5
from 1 review
Review
Dr Gakhal changed my life i had a huge gap between my teeth and by using invisalign braces i now have a great smile. It was Very expensive but i wish i had done this years ago!
Overall Rating 4.6 out of 5
from 1 review
About City Dental Leeds
City Dental – Leeds Cosmetic dentistry, Invisalign
City Dental Leeds, based in the centre of the city, provides patients with first-class dental treatment which is delivered in a soothing environment. As well as offering a host of cosmetic treatments, all of which is delivered by experienced professionals, the practice offers dental care suitable for all the family, including six-month check-ups, root canal treatment and even a screening process for oral cancer. Located in the centre of Leeds, commuters can easily fit in a dental appointment during their day. Whether you are out on your lunch at work or want to take a breather from an expensive shopping trip, City Dental Leeds is just round the corner.
Cosmetic dental treatment in Leeds
The City Dental Leeds team work on the basis that patient care is everything and are always on hand to answer any questions or address any concerns patients may have. What's more, the highly experienced team will make it their foremost priority to ensure each patient is knowledgeable of any procedure they are to undertake, including a full outline of costs. The City Dental Leeds team offer both cosmetic and general dental treatment, all of which is delivered through the latest technology and best materials available. City Dental Leeds are not out to provide merely short-term results but are in for the long run, whatever may come.
The range of cosmetic dental treatments on offer at City Dental Leeds is extensive, including such high-quality treatment as smile makeover, teeth whitening and the Inman Aligner, which can straighten teeth in as little as eight weeks. General dental treatment is also on offer, including routine check-ups, making City Dental Leeds your number one stop for dental treatment. Value for money is of primary concern to the team at City Dental Leeds, with patients able to make the most of the Denplan scheme, which can make essential dental treatment affordable for all.
City Dental Leeds can easily be likened to one big family and one that will stick around no matter what happens, to make sure each and every patient maintains a healthy smile. With the dental team including the likes of Dr. S Gakhal, you can be rest assured that you are in the right hands. Whether you are a nervous patient, a child on your first outing to the dentist or on the market to get a smile likened to that of a Hollywood celebrity, City Dental Leeds will make sure you feel as comfortable and relaxed as you would in your very own home.
Treatments at City Dental Leeds
City Dental Leeds provides treatment for all your cosmetic and general dentistry needs.
Teeth Whitening: The City Dental Leeds team have carried out extensive research to find the best teeth whitening system. They found this to be the latest Enlighten whitening system.
Smile Makeovers: Smile makeovers can help patients regain their confidence when it comes to their smile, able to improve teeth that are crooked, discoloured or gapped. If you are looking for cosmetic dentistry in Leeds, then City dental Leeds is for you.
Orthodontics: Straight teeth are becoming more important in society and can play a big part in working life. Invisalign, fixed metal braces and the Inman Aligner are all on offer to help correct misshapen teeth.
City Dental offer 6 month smiles, the Inman Aligner, Lingual braces and Invisalign at their dedicated braces clinic which focuses on giving patients straight white teeth with the additional benefits of Teeth whitening.
General Dentistry: Maintaining the health of your mouth is just as important as aesthetic appearance. City Dental Leeds offer routine check-ups, hygiene treatment and even screening for oral cancer.
Write A Review For City Dental Leeds
Ratings & Reviews for City Dental Leeds
Go back to
Cosmetic Dentistry Clinics in Leeds