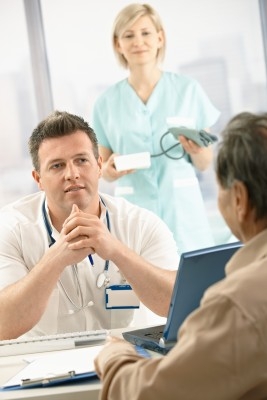 Health care reform across America is due for a massive shake-up in 2011 with a number of changes being put into place – the overhaul means that there are few likely to remain unaffected.
For most people who have health insurance or if you are one of the 900,000 people in Tennessee on Medicare then preventative care such as diabetes screening, colonoscopies and mammograms are free anyway.
For people on the Medicare program there is also an option to set up a free appointment with your doctor to create a yearly, personalised prevention program.
Beth Uselton, speaking on behalf of the Tennessee Health Care Campaign, said: "It's smart policy because it allows seniors to take more control of their own health care; it gives them more one on one time with their doctor where they can develop a plan to improve their health care,"
The 2011 changes also bring relief for the elderly who are paying for prescription drugs. The Medicare program only covers a certain amount of prescription costs and the program will only cover costs when a member has been spent out of pocket – they refer to this as the 'doughnut hole'.
"Seniors who reach the doughnut hole will now get a 50 percent discount on brand name prescriptions, and that is huge for seniors that are relying on prescriptions to stay healthy," Uselton said.
Nevertheless, whilst health care reform brings relief for some in 2011, for others it will only be a headache that they gain.
As the Republicans take control of the House there is an overwhelming cry to repeal Health Care Reform but whilst it is expected to pass the House, the same success is not expected of the Senate.
The main oppositions to the reform are based on the still very real concerns that the plans would cost too much and would place unnecessary pressure on the states that have to carry out the plan.
Tennessean lawmakers have pushed for the attorney general to join with other states in suing the federal government and in doing so put a stop to this reform becoming reality.
Whilst the benefits of reform are welcomed by some, the reality is that not everyone will save money when it comes to health care in 2011. Seniors making more than $85,000 a year and who are therefore already paying more in premiums for doctors visits and prescription drugs could end up seeing those premiums rise further with some plans.